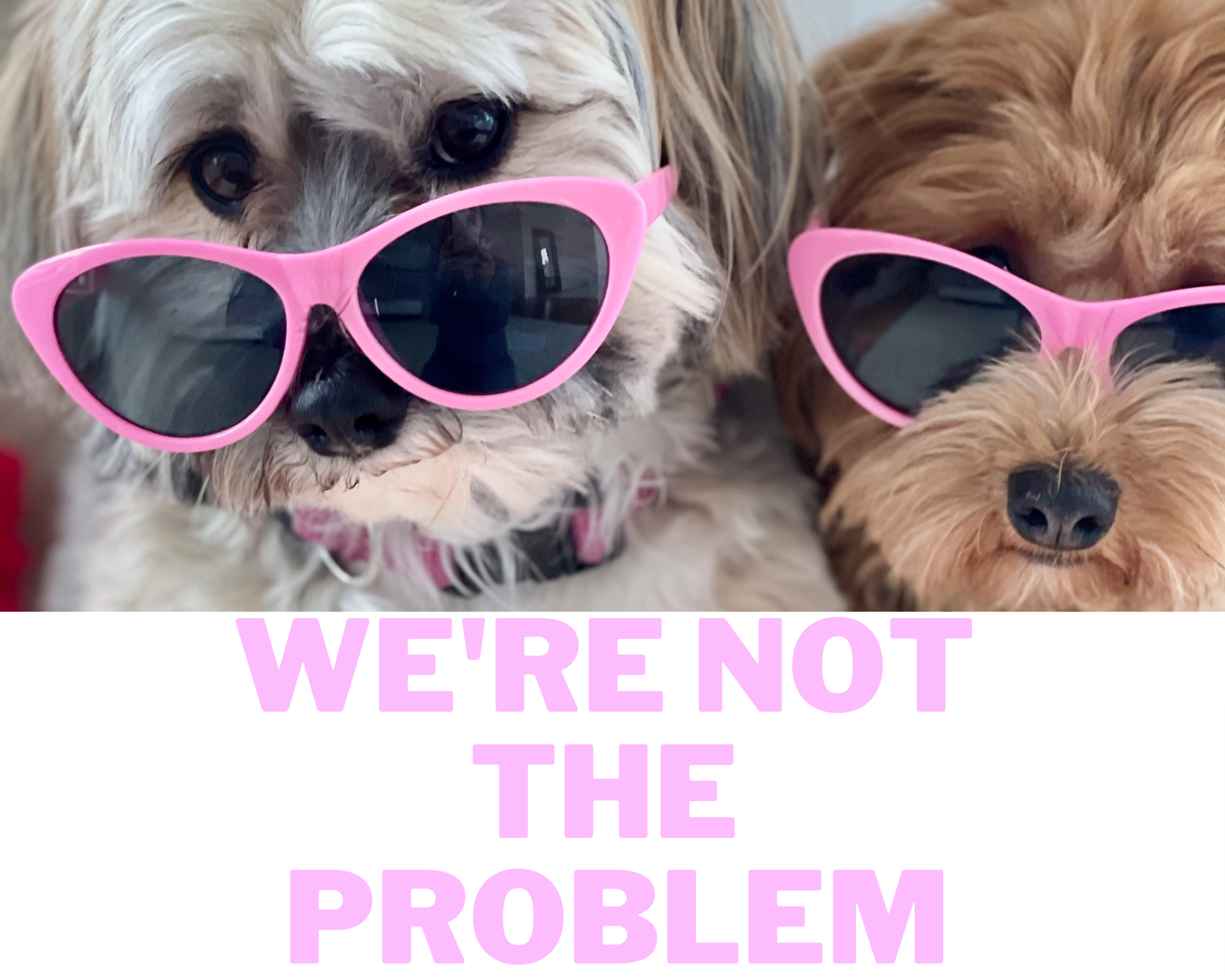 830 Words; 2.5 minute read
We don't like to complain, and yet, we've got to say something about airport pet bathrooms. Or, airport pet relief stations, as they're referred to in more formal circles.
We know it's a privilege to fly with small dogs.
And yes, we're lucky that airlines and fellow passengers are so good-humored about it.
But, really.
The airports themselves don't make it easy.
Or comfortable.
This page contains affiliate links, which means we may earn a small commission on your purchases at no extra cost to you.
Flying From Boston Logan with Small Dogs
Like the "Storm of the Century" from "Rudolph the Red-Nosed Reindeer," a bomb cyclone hit the East coast this year just as holiday travel peaked. Along with a multitude of other travelers, we were praying our flight didn't cancel despite high wind warnings, torrential rain, flash floods, and a forty-degree temperature swing.
To make holiday travel as interesting as possible, we'd booked our Havanese to fly with us. They're non-shedding small dogs with wonderful manners. They're never the problem. But keeping them comfortable before and during a long flight?
That's a problem. In fact, it's a stressful challenge because of some airports. But it shouldn't be.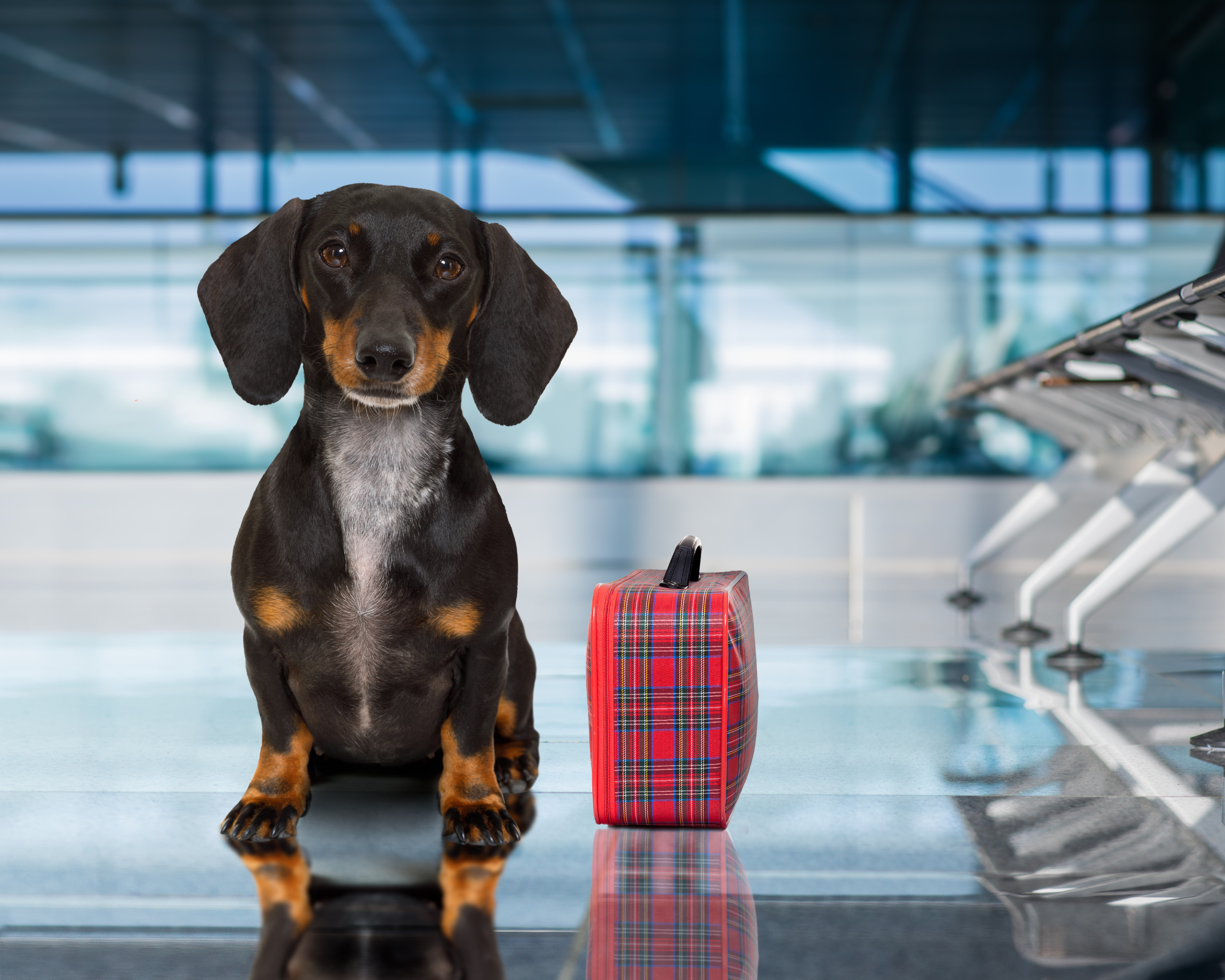 No Early Check-In When Flying with Dogs
We'd arrived at the airport three hours before our flight. Doing so was necessary, because when you're traveling with your dog, you can't use the advance check-in on your Delta app. You have to wait in line and pay in person. Hopefully, they'll stop making people do that at some point.
We did a bit of digging, and next time, we'll fly JetBlue, which allows you to handle all your flying with dogs details on their app! Why Delta can't do that, we don't know. They don't inspect your pups or their carriers at the ticket counter, but they make you stand in line for an hour anyway….And that standing in line is another hour better used in finding their elusive airport pet relief stations.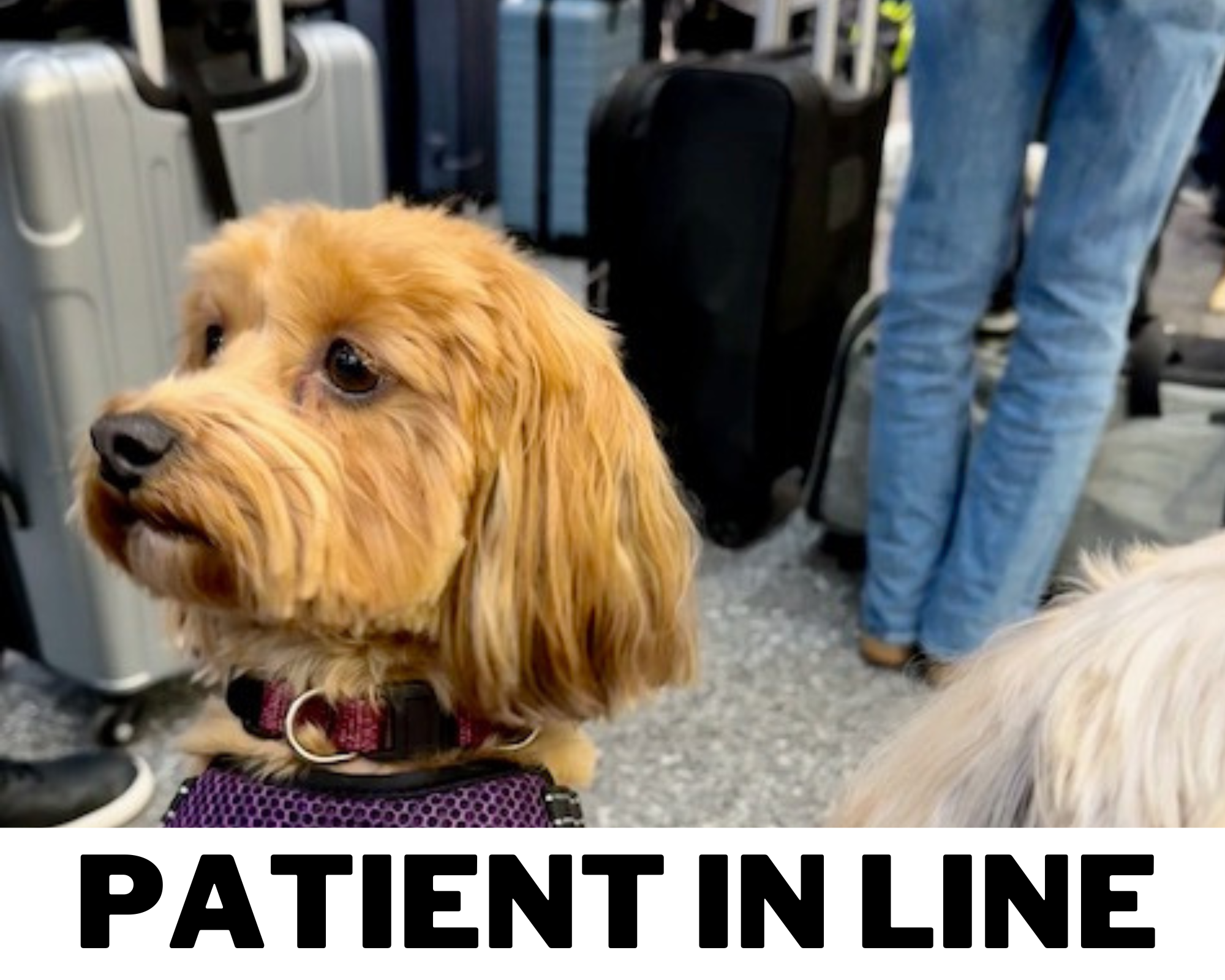 Pet Relief Stations at Logan Outside Security
And then you have the option of trying to find somewhere uncomfortable to wait outside security so you're close to the "pet relief" station–and we're using that term loosely–or going through security knowing you'll have to go back through again when you let the pups out just before boarding.
The exterior pet relief station at Logan's Terminal A is easy enough to access outside of baggage claim. It's unfortunate that you must leave the Gate area to access it and then return through security. But that's another matter. 
Let's return to the real problem.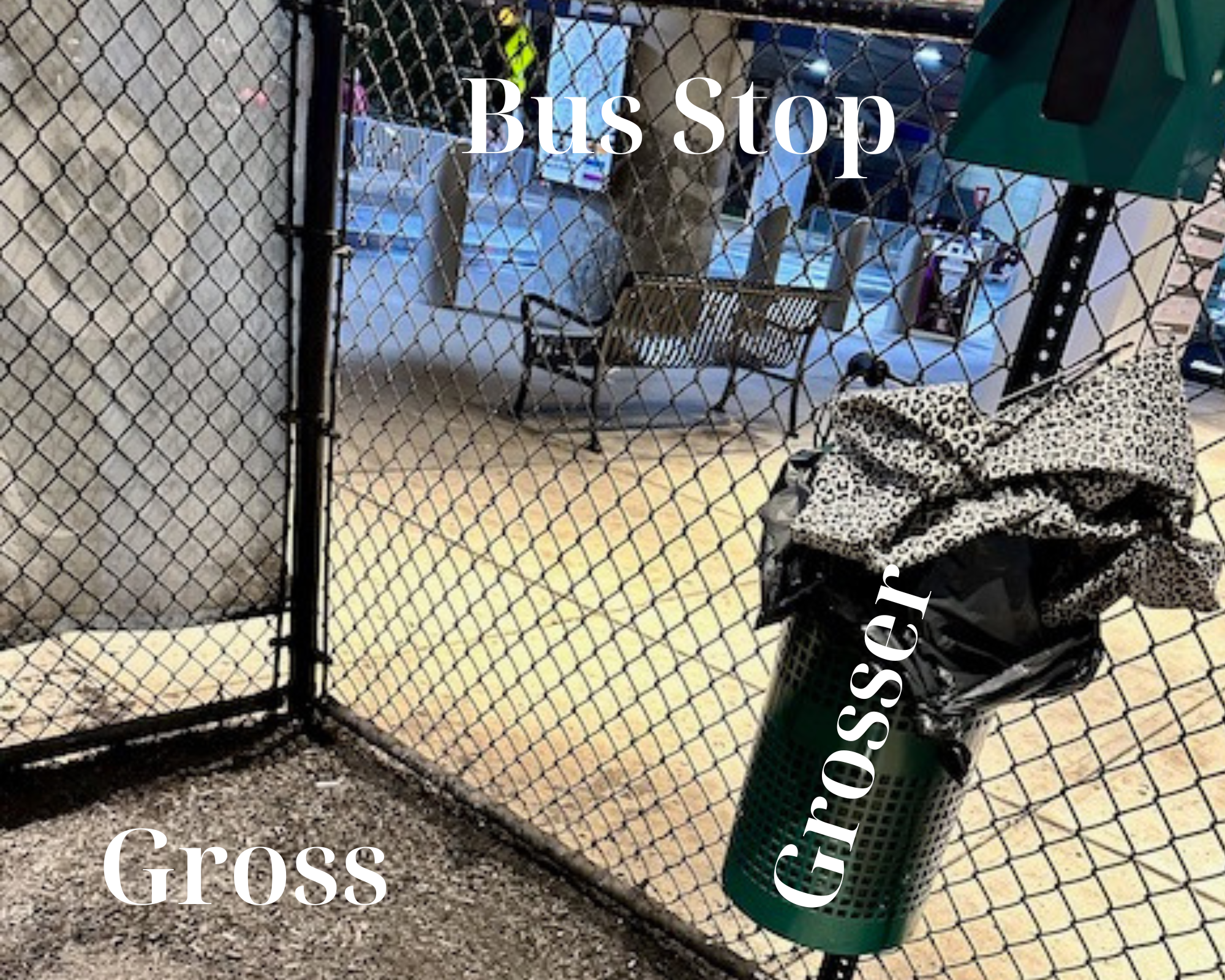 Terminal A Outdoor Pet Relief Station: Conditions
Boston Logan Airport Pet Relief stations are cramped, filthy little rectangles of real estate. Whoever designed these either didn't know or didn't care about actually coaxing a dog to "relieve" herself before a flight. 
At least, that's our assessment of Terminal A, where our Delta flight left. 
Terminal A Outside Pet Relief Bathroom: Location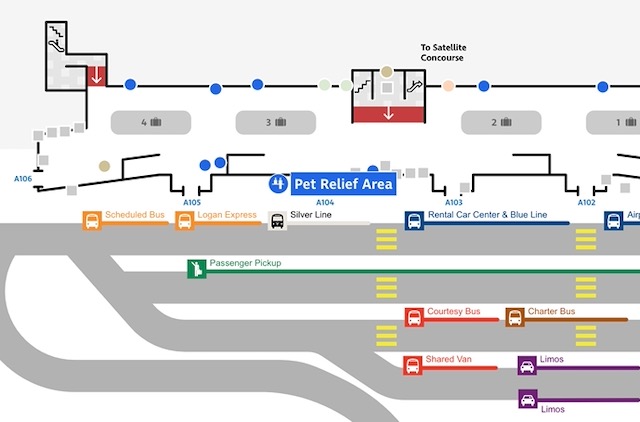 Terminal A does not have any post-security pet relief stations. At least, none they want anyone to find.
And the dog bathroom this Logan airport terminal DOES provide is within yards of a major bus stop, complete with roaring engines, honking horns, and harried people shoving by with rocking roller suitcases. You can see from the Massport graphic, above, that FOUR major traffic lanes blow past the so-called pet relief stations at Logan airport.
Unless your pup is accustomed to the worst kind of city noises, don't expect them to relax enough to relieve themselves.
The noise, combined with Phoebe and Scout's refusal to "go" in a horrible, chain-linked open toilet about the size of a small walk-in closet…well. Let's just say it didn't happen the first time around.
And it also didn't happen the second time around. We instead searched out a very small patch of mulch tucked into a quiet corner of an adjacent building I think was part of the parking garage.
It wasn't fun for any of us.
But really, we were luckier than another couple traveling with their service dog.
Long Security Lines and Outdoor Pet Relief Stations Make for Uncomfortable Pups
They were really stuck. We were chatting a bit at the gate, and I asked if they knew of any interior pet stations in the Terminal. (Not that the girls would use them…but I could still try).
When they confirmed they also had been told there were none, I offered to walk with the woman to show her the exterior station.
She looked a bit panicked and said "we'll never get back through security." I'd just been assuming the security process would be pretty easy.
But we have TSA pre-check. She didn't. It had taken them over thirty minutes to get through security the first time, and she said the line was getting worse. She didn't want to risk it. So her service dog dealt with nearly eight hours being unable to go to the bathroom.
I mean…that's just too long. And so unnecessary.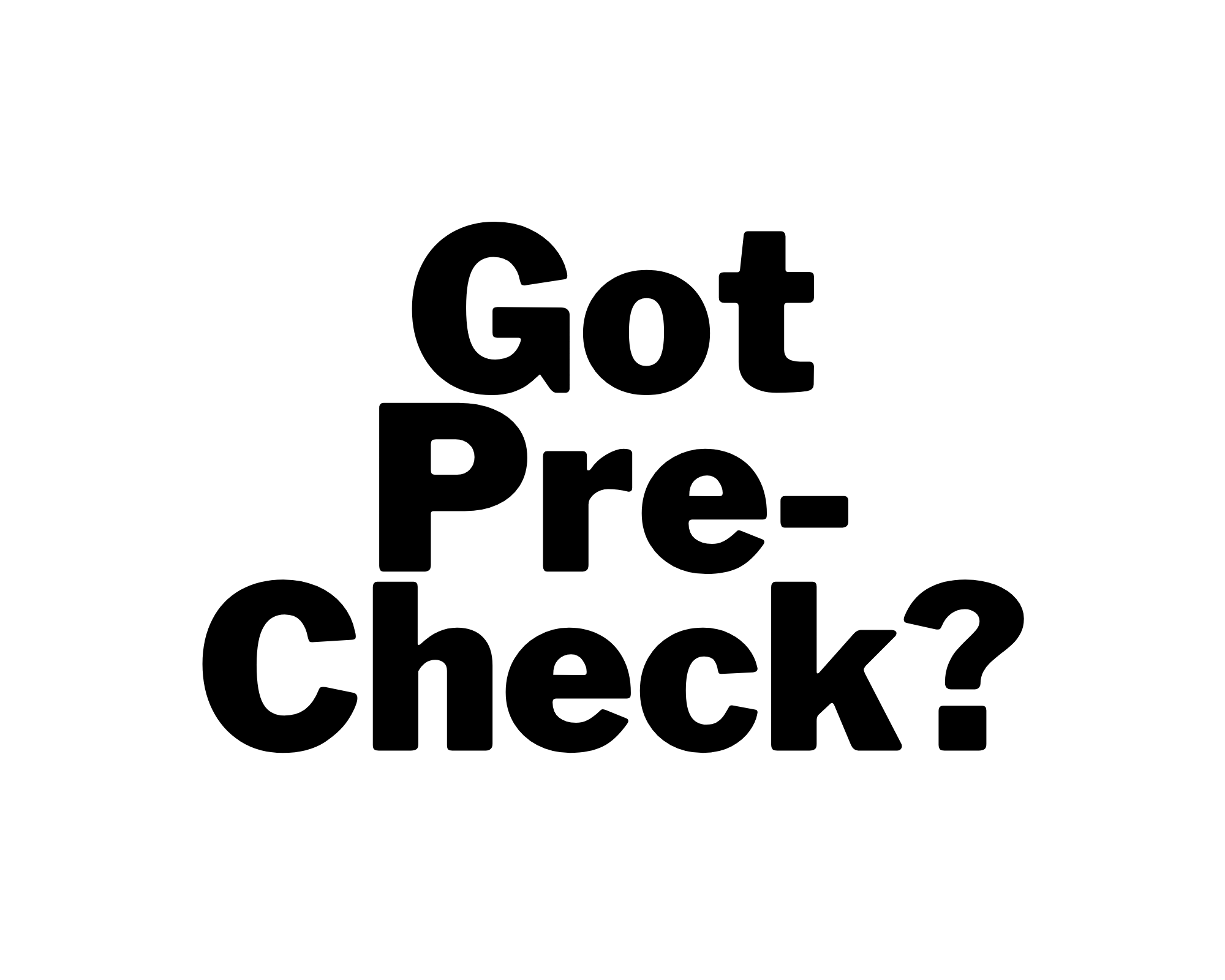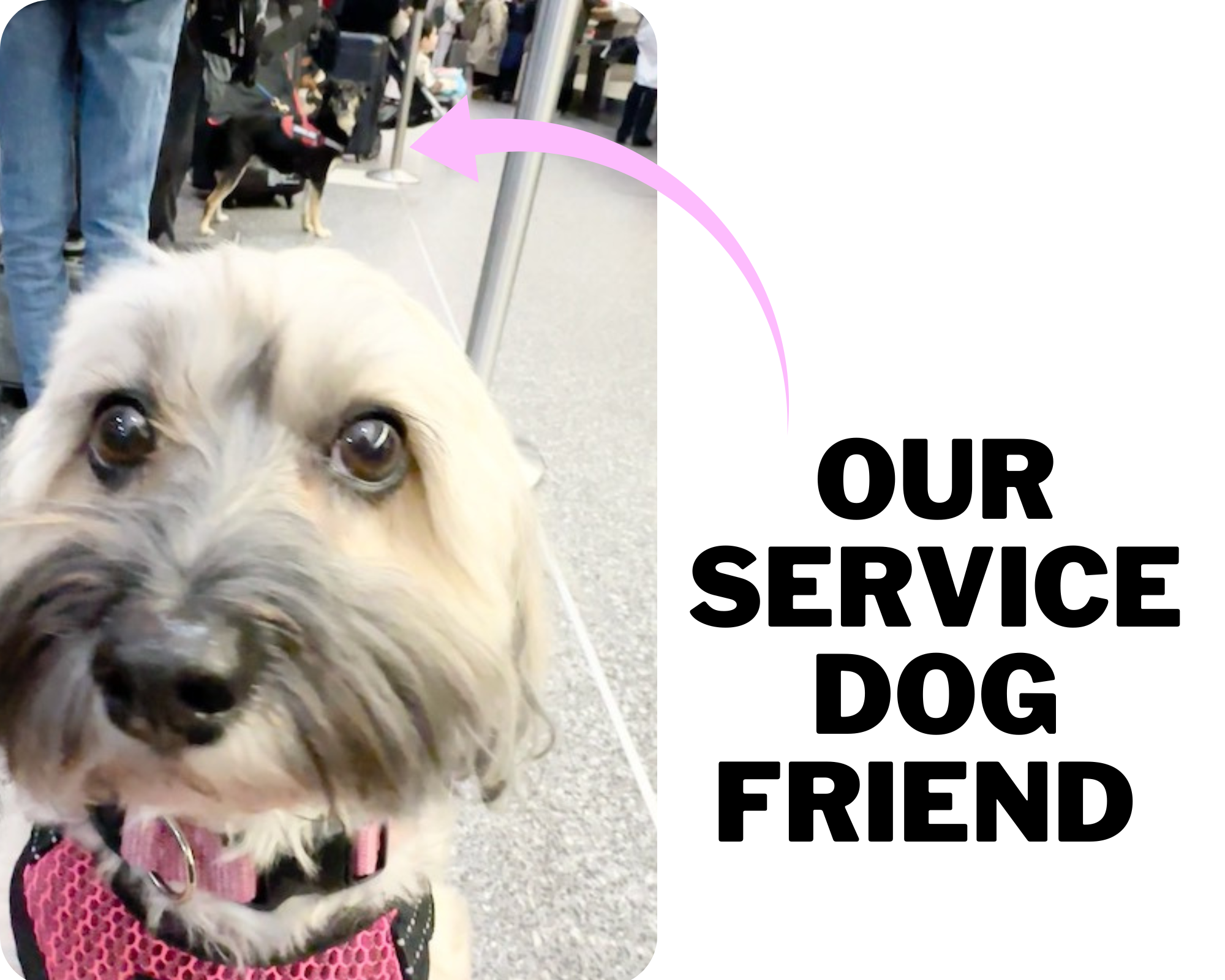 How TSA Precheck Helps When You're Traveling with Small Dogs
I hated to abandon her, but I had no power to speed things up. At least at the time.
Now that I've researched it more, I realize the terminal MUST have a post-security pet relief station, because federal law requires it for service dogs. At one time, it appears Logan used pop-up type stations, but we didn't see any, nor did the worker we asked know of one.
At the very least, someone could have escorted her out with her service dog so she could make it back to our flight in time.
Phoebe, Scout, and I left the gate area, walking at a very brisk pace, and made it outside the baggage area in about ten minutes. It took us another ten minutes to locate an outdoor spot they could use.
When we returned, the regular security line looped ominously. But at TSA Precheck? Only two people in front of us meant we were back through inspection in a matter of minutes. We rejoined my husband with plenty of time to spare.
Tips for Small Dog Plane Travel: The Potty Problem
Be sure your pup potties before arriving at airport. Stop at a park or grassy area prior to arrival.

Enroll in Clear or TSA Pre-check so you can take pup through security quickly if you need outdoor bathrooms.

Feed slightly smaller meal the morning of departure and avoid feeding meal hours before flight

Consider evening flight so your pup's system goes into night sleep mode, slowing down digestion.

Train pups to use artificial grass. If you figure out how to do this, let us know!
And One More Thing: Best Small Dog Air Carriers
We were stopped so frequently by people asking where we'd found these airline-approved small dog carriers. We should have attached a QR Code to them so people could just snap a picture and be carried to the Amazon link.
We'll do a full review at some point soon, but in the meantime, I will say these were great because they allow the girls to sit up fully when they're in backpack mode. When they're flat under the seat, the space is about equivalent to the regular Sherpa carriers.
The middle seat was a bit tight, and Phoebe, who is a healthy fourteen pounds and pretty muscular, had room, but it would be a stretch to say she was truly comfortable on a five-plus hour flight. Much of that issue, though, is because it's pretty insulting, in their minds, to be shoved under a seat. Honestly, I agree with them. But it beats leaving them behind.
Leave a Reply
Your email address will not be published. Required fields are marked *