520 Words; 2.5 minute read: In this Small Bites™ mini-blog post, we explore the landscape of small dog friendly (or not-so-friendly) restaurant laws across the U.S. and compare it with dog-friendly practices abroad.
As a dedicated dog guardian whose small dogs are not only well-socialized but integral members of my family, we wish to include them in all aspects of life. In countries like France and Switzerland, this wish becomes a reality, even within the cozy confines of a restaurant's interior.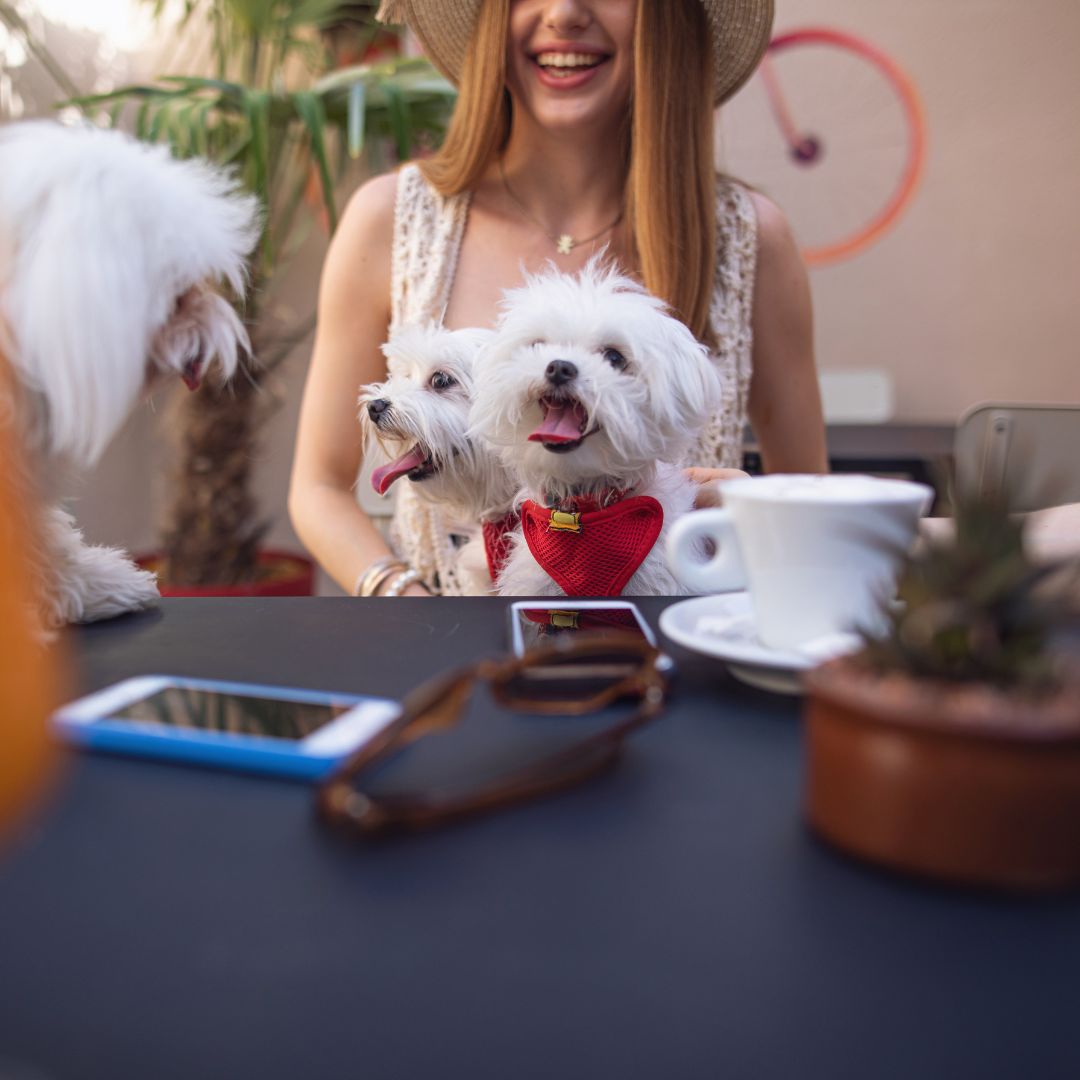 Dog-Friendly Dining in Europe
Imagine bustling cafes filled with lively chatter, the clinking of glassware, and dogs sitting calmly by their owners' side. The culture in France and Switzerland embraces our furry companions as part of the dining experience, allowing them inside many restaurants.
Patio Dining in the U.S.
Contrast this with my experience in Rhode Island and the majority of the United States, where the laws aren't as embracing. Our dogs Phoebe and Scout are consigned to patio dining only, an arrangement that becomes impossible when New England's winter chill sets in. In fact, we know of only one restaurant–our beloved Matunuck Oyster Bar–whose patio is warm enough in winter to keep us all comfortable.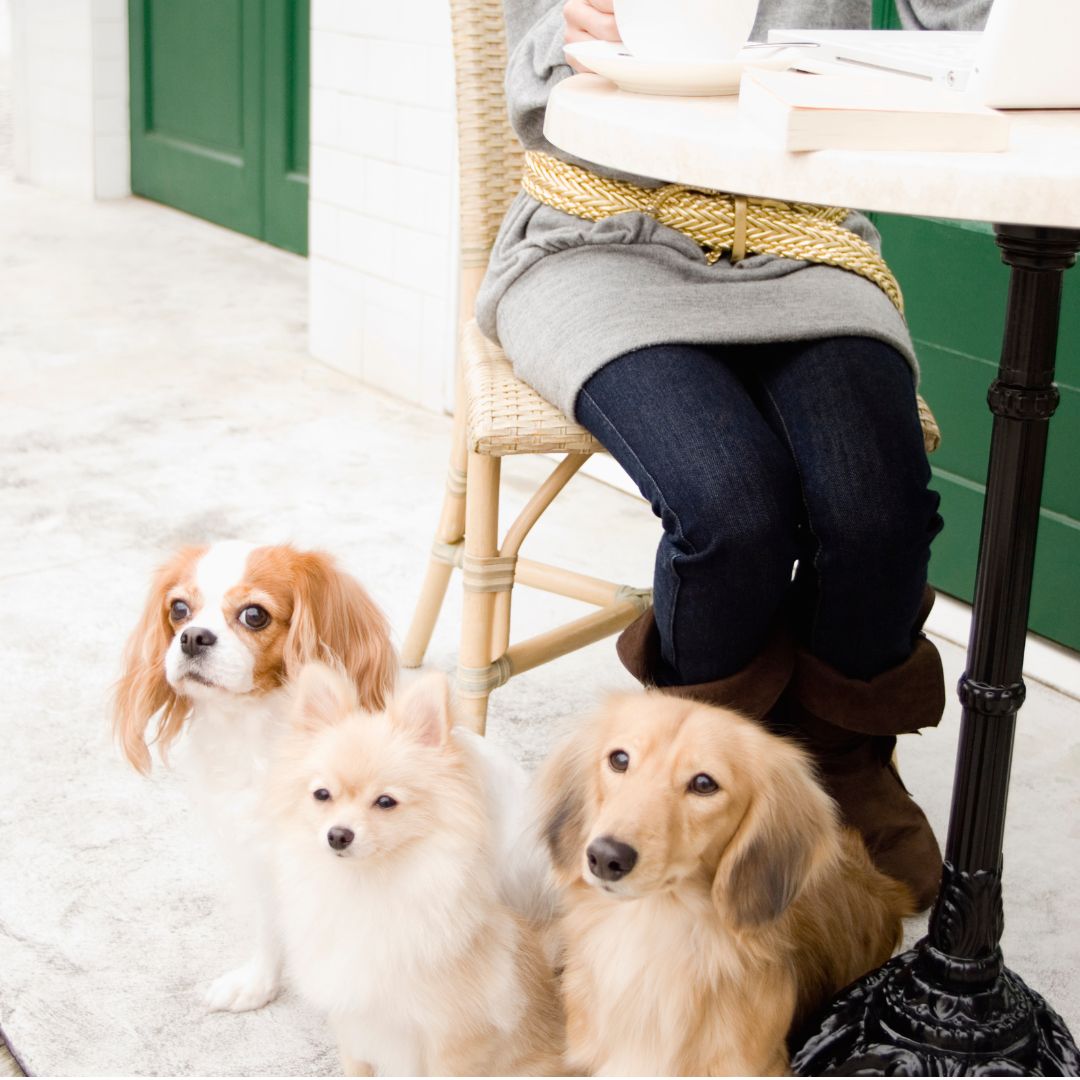 Understanding State Laws on Dog-friendly Dining
And although I complain, I was surprised to learn that our Rhode Island is more progressive than some of its neighbors in this regard. Take Boston, Massachusetts, for example. Only recently have they allowed dogs to join their owners for a meal on the patio. A small victory, yes, but it's an improvement from previous regulations that entirely barred dogs from dining areas.
Curious about the pet policies in other states, I turned to my trusted resource: Michigan State University's Animal Legal and Historical Center. Their enlightening 2023 FAQ on states that allow dogs in outdoor dining areas reveals that less than half the states permit dogs to dine outdoors with their humans.
So, if you often wonder, "can my dog eat at X restaurant?" or "can my dog eat on the patio?", I highly recommend consulting the Animal Legal and Historical Center's FAQ. It's a go-to resource for me. And, it contains essential information for those who travel with their pets.
In addition, if you're traveling overseas, you'll want to consult this list of dog-friendly countries.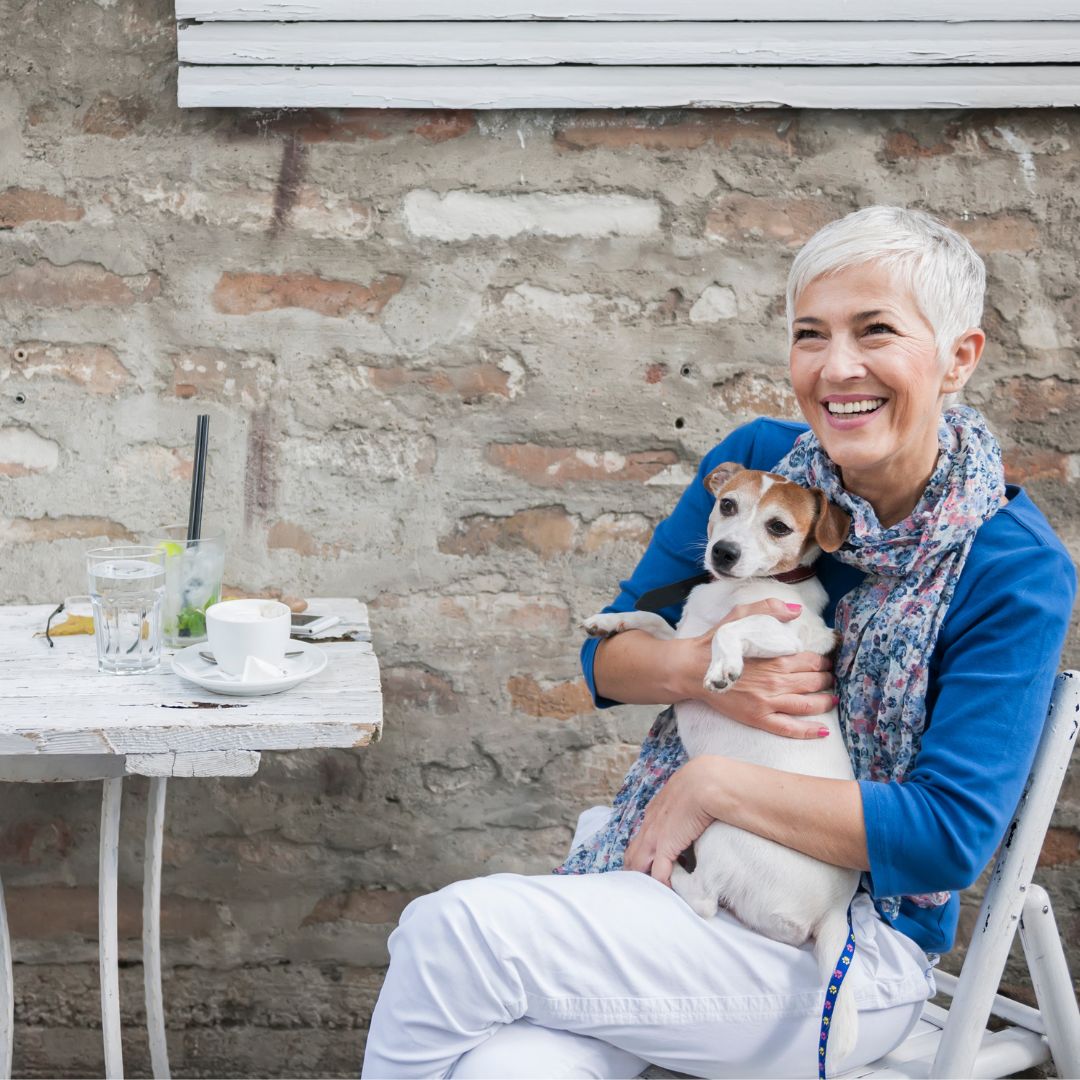 Make Your Small Dog Ready for Prime Time
Beyond familiarizing yourself with your area's policies and regulations, preparing your pet for these social scenarios is key. When taking your small dog out to eat, ensuring they're comfortable around others is crucial. Consistent teaching and socialization is so important. If you need a refresher, take a look at our short article, "Jackpot Rewards for Teaching and Training". We're obligated to ensure our pups don't dampen others' enjoyment. No one wants poorly behaved pups barking or lunging at their dinners. The more of us who help our pups act as dog ambassadors, the more we'll all enjoy being welcomed everywhere.
I'd love to hear about your experiences with dog-friendly restaurants, both home and abroad. Your insight could help us navigate pet-friendly amenities in different regions. Your story might even inspire a community to become more pet-friendly. Let's start a conversation—your feedback could help others.
Leave a Reply
Your email address will not be published. Required fields are marked *