Please share this news widely for any friends who might be unaware of the dog food recalls. They could unknowingly still be feeding poisoned food to their beloved pups.
Sick and Dying Family Dogs
Back in late 2020 and early 2021, Midwestern Pet Food began receiving complaints about sick and dying dogs. Veterinarians linked the illnesses and deaths with their food. Midwestern issued voluntarily dog food recalls in January 2021 and expanded that recall in the Spring. Those dog food recalls did little to ease pet families' grief, and the FDA stepped in.
FDA Investigation
After months of probing, the FDA issued Midwestern Pet Foods a warning letter on August 9, 2021. That letter listed multiple violations. Most disturbingly, the FDA found aflatoxin in some of the company's brands at levels over twenty-seven times what is deemed safe. Researchers don't calibrate safety levels based on dog size, and even minute amounts fed over time can kill any dog. So, we imagine our small dogs are especially at risk.
The FDA's letter indicated that products from Midwestern's Oklahoma facility are "adulterated in that they bear or contain a poisonous or deleterious substance which renders them injurious to health." According to the same letter, the company's facilities in New York, Indiana, and Illinois showed similarly disturbing issues. 
Which Brands?
Midwestern Pet Foods, with facilities in Oklahoma, New York, Indiana, and Illinois, manufactures pet food under numerous brand names, including Earthborn. In addition, it appears Midwestern's owners likewise manufacture additional brands of dog food, though they don't clearly list those brands on their website. A brief internet search reveals Midwestern's connections to the brands listed in the graphic above (or at left if you're reading on desktop). Please note that not all brands suffered aflatoxin contamination. Some contained Salmonella, a fairly common contaminant that is much more dangerous to humans than to healthy dogs. In any event, given Midwestern's serious lapses set forth in the FDA warning letter, pet parents should diligently research any brand affiliated with that company. In the meantime, the FDA gave Midwestern fifteen days to respond to their findings.
Dog Food Advisor Recommendation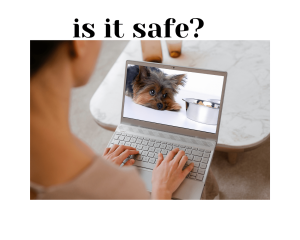 While we're waiting for the rest of the story to unfold, check your own pet food supply, and visit Dog Food Advisor to sign up for notices of future dog food recalls or FDA action. We love the Dog Food Advisor website for in-depth dog food reviews. More important, they keep us immediately informed of important dog food safety developments.
More Reading?
We've written about our own food odyssey with Phoebe and Scout. If you're interested in further reading, take a look at the posts linked below.
In that last link, we share our current food with you, and we've also added Pet Plate to their evening meals. And, we always supplement with fresh proteins like salmon, turkey, and steak.
Save 35% on your first Chewy Autoship Order!

Buy one 16 oz bottle and get 50% off of the second 16 oz bottle!
Leave a Reply
Your email address will not be published. Required fields are marked *