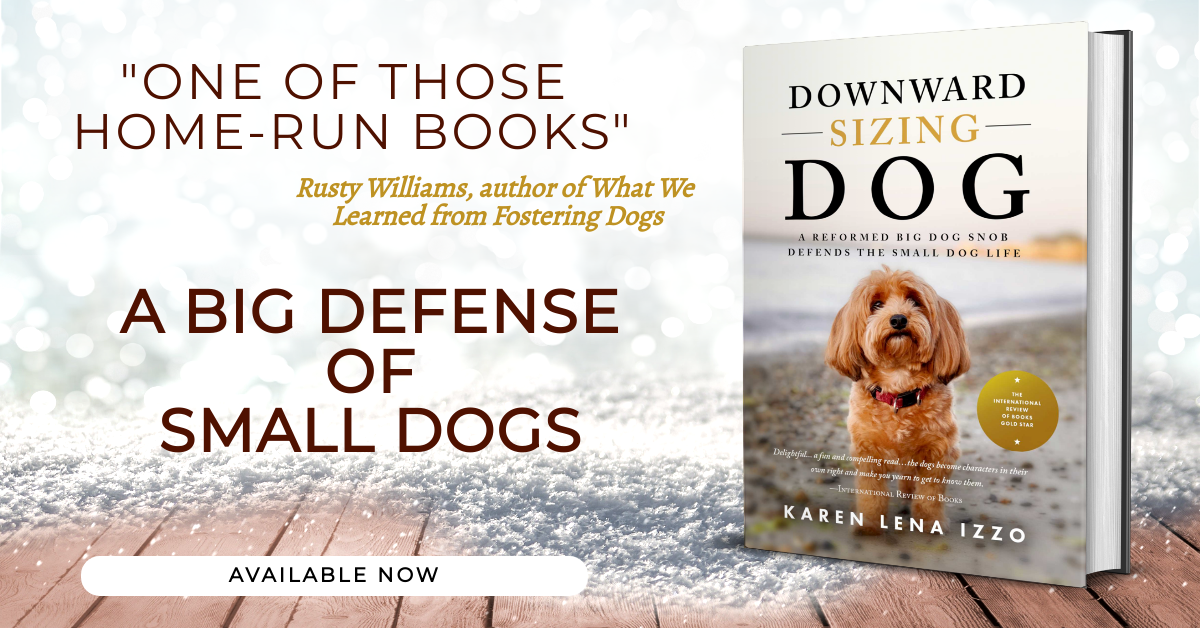 Available everywhere books are sold.
Order from your favorite bookseller today!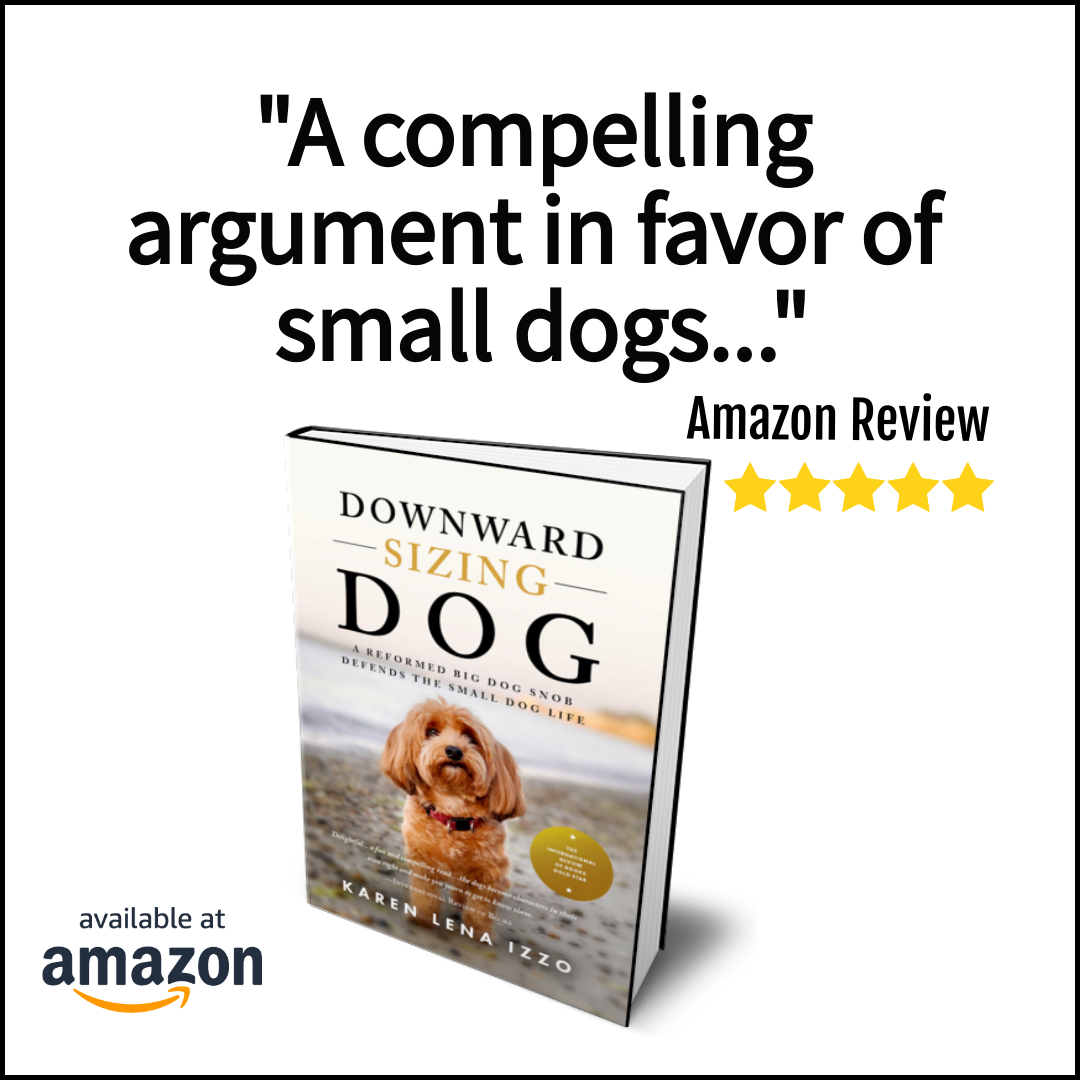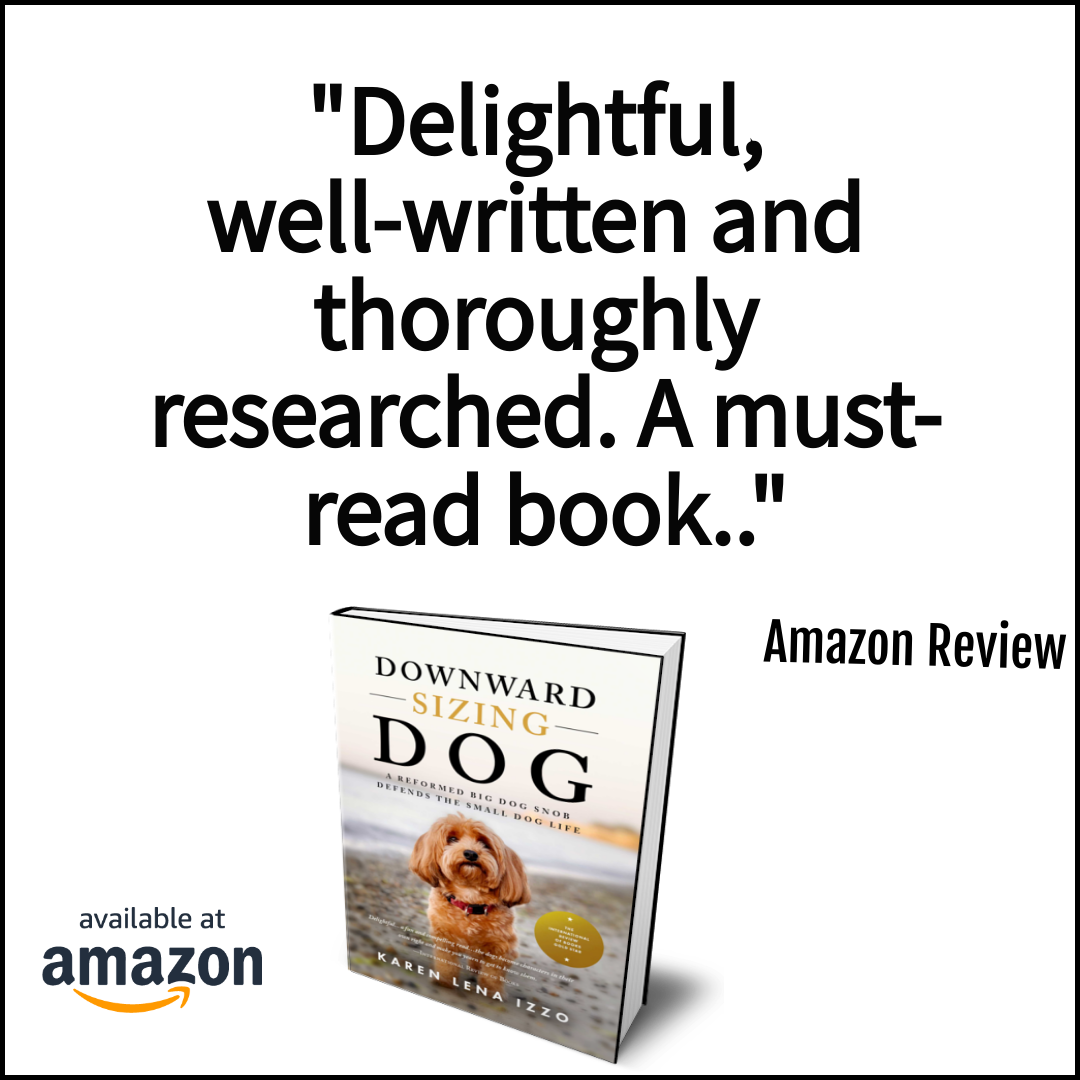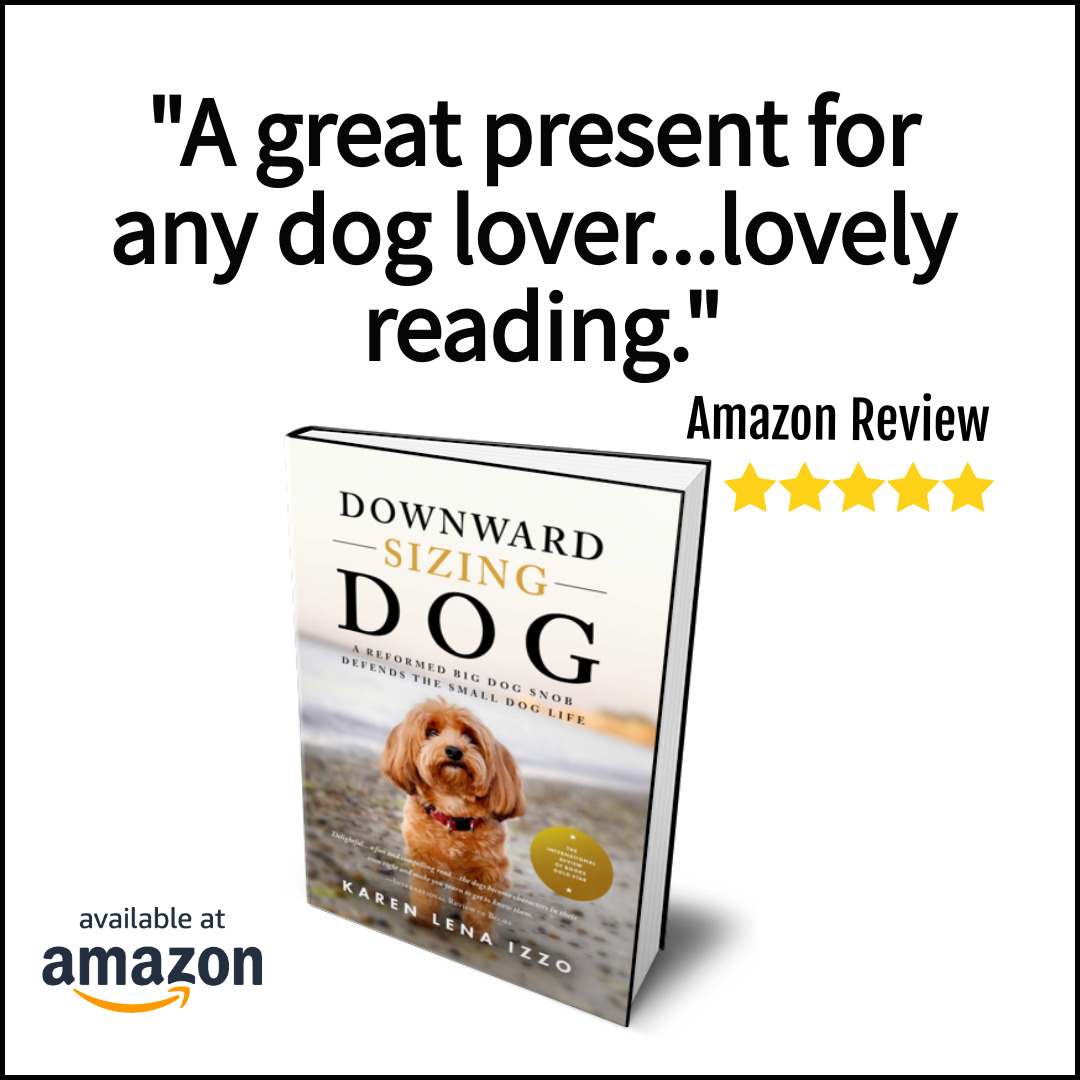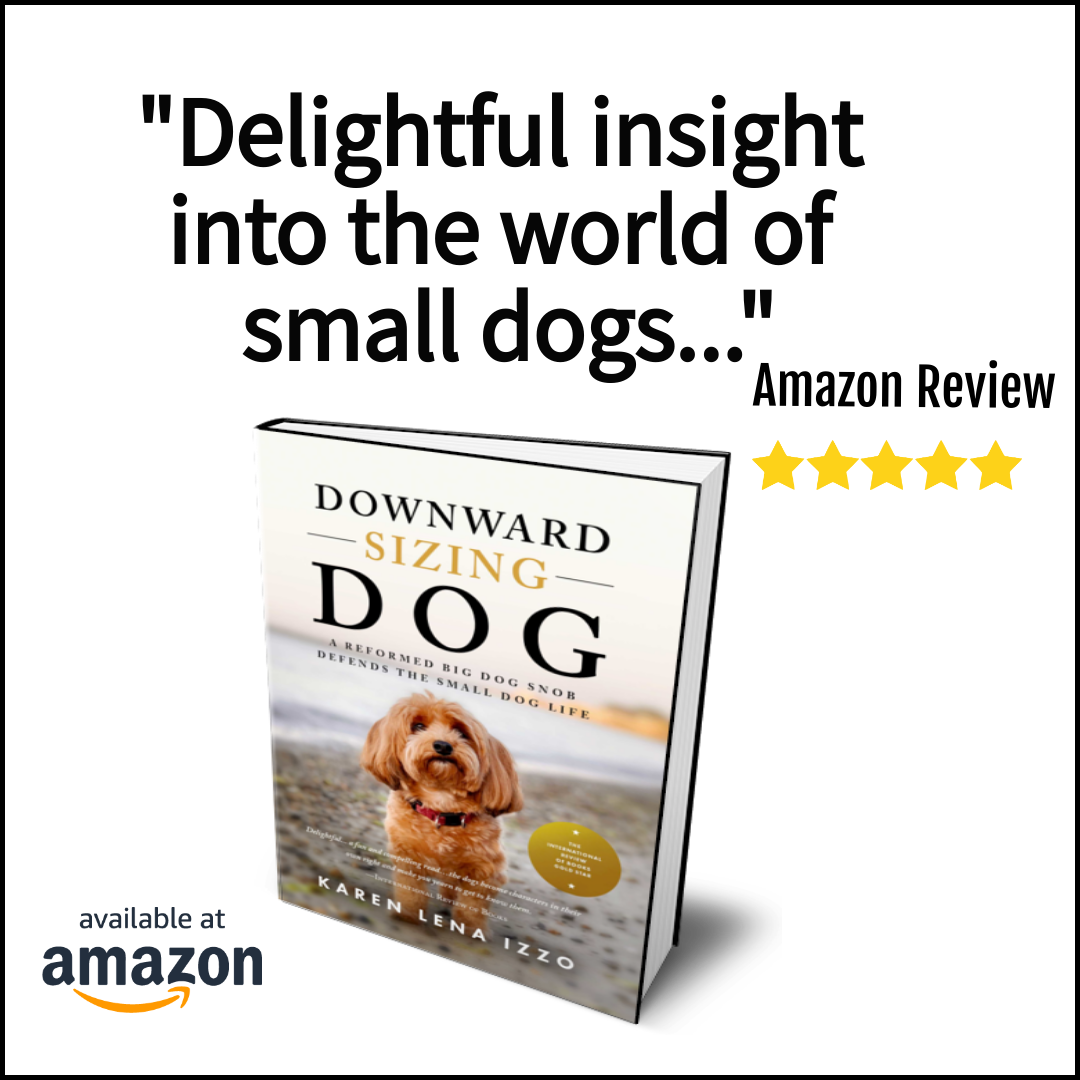 In this informative, often funny, and always compelling read, (mostly) reformed big dog snob Karen Lena Izzo argues small dogs deserve more respect. Izzo combines heartwarming interviews and personal stories with facts-in-your-face science to prove small dogs are as canine as the retriever next door.
You'll meet dozens of dogs and their people, and regardless of your opinion going in, you'll end the book with a wider perspective on how all dogs–even the smallest–fulfill that ancient "best friends" contract between our species.
"Through humor and wisdom, [Izzo] shares her own journey and that of other converts in this delightful, well-written and thoroughly researched must-read book. Now I look upon my small rescue dog with even greater appreciation and gratitude for her keen intelligence, ease of care, and her big dog heart." C.M.Amazon Reviewer
"So much of Karen's story has been my own… To fall in love with a small dog has been the greatest gift to our family…Thank you Karen for so beautifully writing and sharing this secret with everyone else;) I highly recommend this book! " Jennifer Lambert, Amazon Review (Canada)
"With humor and relatability, author Karen Lena Izzo teaches us that small dogs are DOGS. And she does so by writing in such an engaging way that you often forget you're reading a "why-to" and "how-to" reference book." Lisa Rimmert, Author of Stay: My Forever Friendship with an Aging Dog.